Welcome to NA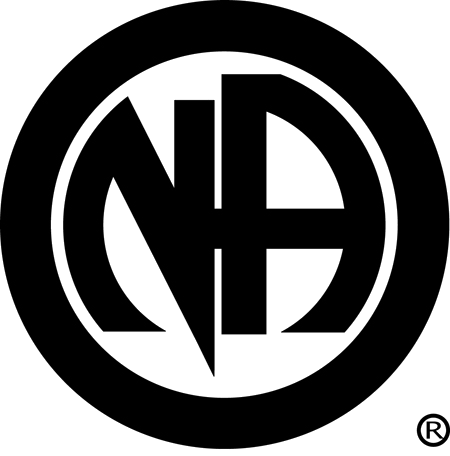 N.A.is a nonprofit Fellowship or society of men and women for whom drugs had become a major problem. We are recovering addicts who meet regularly to help each other stay clean. This is a program of complete abstinence from all drugs. There is only one requirement for membership, the desire to stop using. We suggest that you keep an open mind and give yourself a break. Our program is a set of principles written so simply that we can follow them in our daily lives. The most important thing about them is that they work.

When at the end of the road we find that we can no longer function as a human being, either with or without drugs, we all face the same dilemma. What is there left to do? There seems to be this alternative: either go on as best we can to the bitter ends; jails, institutions or death or find a new way to live. In years gone by, very few addicts ever had this last choice. Those who are addicted today are more fortunate. For the first time in man's entire history, a simple way has been proving itself in the lives of many addicts. It is available to us all. This is a simple spiritual, not religious, program, known as Narcotics Anonymous.

If you are planning to go to a Narcotics Anonymous meeting for the first time, it might be nice to know what to expect. The information here is meant to give you an understanding of what happens in our meetings. The words we use and the way we act might be unfamiliar to you at first, but hopefully this information can help you get the most out of your first NA meeting. If you show up early, stay late, and ask lots of questions before and after the meeting, you will probably get the most out of every meeting you attend. Our Basic Text, Narcotics Anonymous, provides the best description of who we are and what we do: NA is a nonprofit fellowship or society of men and women for whom drugs had become a major problem. We are recovering addicts who meet regularly to help each other stay clean., The Twelve Steps of NA are the basis of our recovery program. People have all sorts of reasons for attending NA meetings, but the reason for each meeting is to give NA members a place to share recovery with other addicts. If you are not an addict, look for an open meeting, which welcomes non-addicts. If you are an addict or think you might have a drug problem, we suggest a meeting every day for at least ninety days to get to know NA members and our program. NA literature is also a great source of information about our program. Our Basic Text (Narcotics Anonymous) or our recovery pamphlets are a good place to start. Most meetings offer pamphlets for free, while books are generally sold at the groups cost. Most of our literature is also available to read on this site and at our Regional Office.

The Following is some general information that applies to most NA meetings
We are not concerned with types or amounts of drugs used; we focus on the ways addiction and recovery affect our lives.
NA meetings are not classes or group therapy sessions. We do not teach lessons or provide counseling. We simply share our personal experiences with addiction and recovery.
Meetings are often held in churches, treatment centers, or other facilities, because these places tend to be affordable, available, or convenient. NA is not a part of or connected to any other group, organization, or institution.
To respect the anonymity of all of our members, we ask that people who attend our meetings not talk about who our members are or what they share in meetings.
NA has no membership fees or dues. Our members make voluntary contributions at meetings to support the group and other efforts to carry our message. Nonmembers are asked not to contribute so NA can remain fully self-supporting.
Our program of recovery begins with abstinence from all drugs, including alcohol.
Here are a few things you might expect to see or experience in our meetings
Meetings are usually either discussion or speaker meetings. Discussion meetings allow members to take turns sharing. Speaker meetings allow one or more members to share for an extended period of time.
Visitors and newcomers are usually asked to introduce themselves by their first name. Newcomers are usually welcomed with a handshake or hug and a welcome keytag.
In most places, it is customary for members to gather in a circle to end the meeting with a short prayer or NA reading. Though you may hear prayers in meetings, ours is a spiritual, not religious program.